WA House of Representatives bans flame retardants
Mar/08/13 08:47 PM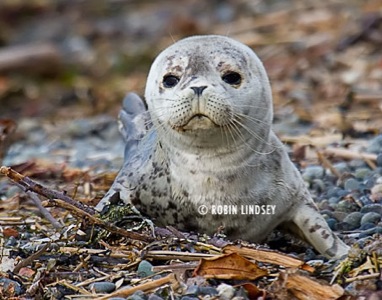 Late Thursday night, the Washington House of Representatives passed a bill banning the use of flame retardants TCEP and TDCPP. These toxic flame retardants are commonly found in children's clothing and furniture, but end up in our air and waterways - an ultimately, our bodies. The bill, Toxic Free Kids and Families Act HB1294, would go into effect on July 1, 2015, but still needs to pass the State Senate.
Seal Sitters Marine Mammal Stranding Network and Sno-King Marine Mammal Response strongly support the work of
Washington Toxics Coalition
and this act. Toxic chemicals in our waterways affect all living things, most especially that of our marine life. A 2005 study showed the harbor seals of South Puget Sound were 7 times more contaminated than those living in Canada's Georgia Strait. Biologists use tissue samples from both live and dead seals to monitor the health of the Sound, measuring levels of PCBs, flame retardants, pesticides and other highly toxic chemicals.
While a ban of PCBs has reduced those toxins in recent years, the number of chemicals used in flame retardants (including those known as PBDEs) have greatly increased. Studies show that PBDE concentrations have been doubling every 3.5 years and have even been detected in the high Arctic. Contaminants are stored in the blubber of marine mammals at the top of the food chain, such as dolphins, seals and orcas. The Southern Resident orcas are among the most contaminated marine mammals in the world. These toxins pass from generation to generation through the milk of mothers to their offspring. Humans, of course, are also at the top of the food chain - and those who consume fish from these toxic waters have high contaminant loads.
Harbor seal pups from our area, the Main Basin of Puget Sound, are more highly contaminated with PCBs and PBDEs than other areas of Puget Sound. Sadly, because seal pups are so contaminated, they are considered the ideal subject for these studies. Read the full study of contaminants in Puget Sound
here
.
Exposure to flame retardants causes physical abnormalities (including that of the brain, impairing the development of motor activities and cognition), behavioral changes, impairs reproduction and causes immune disorders.
The passage of the Toxic-Free Kids and Families Act HB 1294 is a major step forward in reducing the devastating impact of flame retardants in our waters. Congratulations to Washington Toxics Coalition and their partners for this major achievement. Read more about their important work and environmental toxins
here
. The bill must now go before the State Senate. Please contact your senators
here
to let them know you support this act! Ensure that Washington State is the first in the nation to ban these flame retardants.
Read more about
our polluted waters
on Seal Sitters' website. Seal Sitters'
Year of the Seal
educational outreach project will focus on the health of our marine ecosystem and the harbor seal as the sentinel species representing the marine life of Puget Sound.